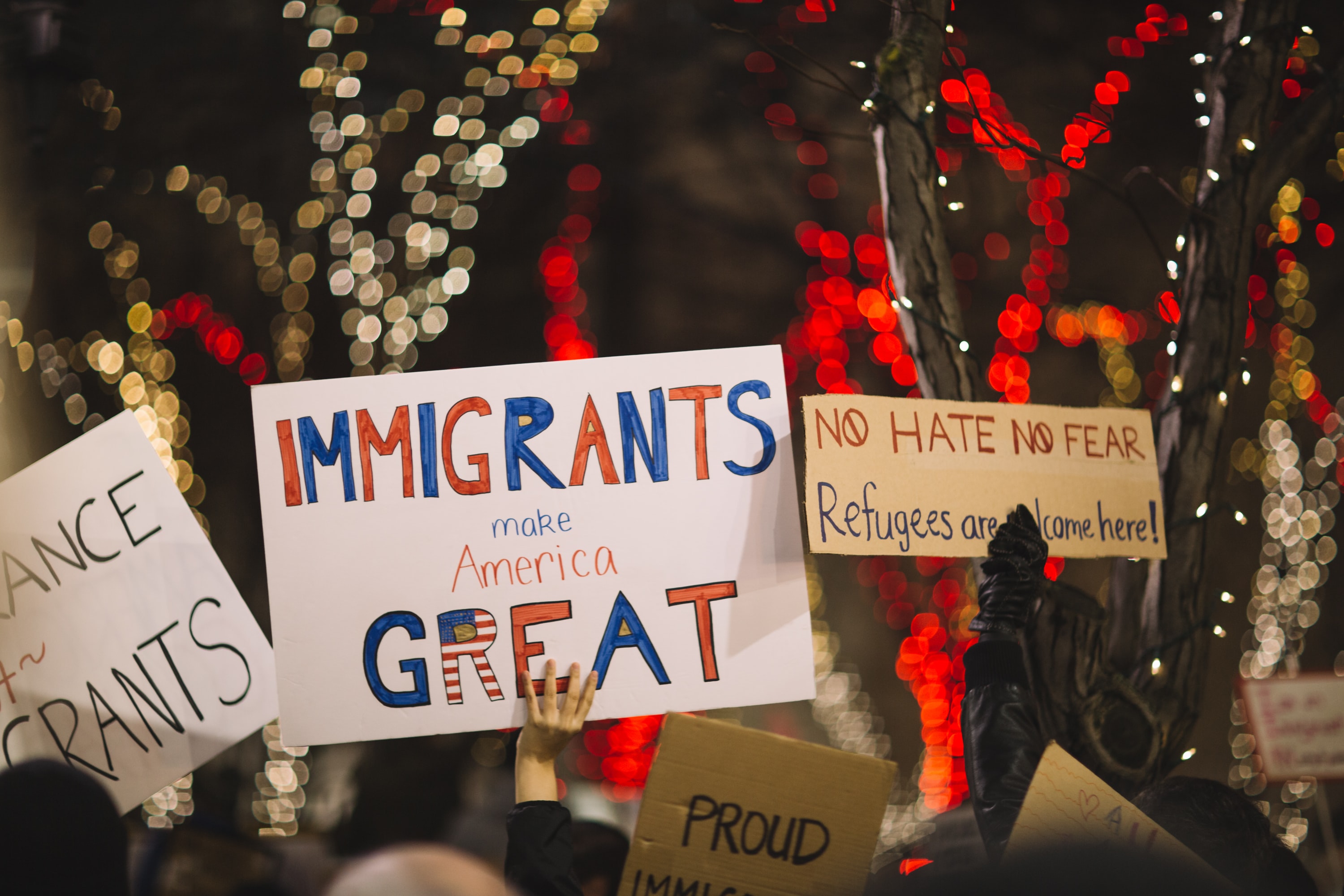 How Will Immigration Impact the 2022 Election Cycle?
By: Cecia Soza
BlueLabs is partnering with the Immigration Hub to help identify, reach, and persuade voters to support pro-immigrant candidates in key battleground states.
With the rise of far-right political attitudes giving way to anti-immigration sentiment, immigration has become a touchstone of divisive issues in U.S. politics as of late. In just the past few weeks, we've seen first-hand how GOP politicians exploit hard-working migrants for their own political stunts: the Republican governors of Florida and Texas have chartered buses and planes of asylum seekers to transport them to Democratic cities and the Vice President's residence, under of the guise of work opportunities, in order to politicize immigration, distract voters, and foment their base.
To counter these kinds of fear-mongering, political games, the Immigration Hub was founded ahead of the 2018 midterms, with the mission of advancing fair and just immigration policies across the US. Specifically, the Immigration Hub has been engaging voters online with the issue of immigration to incubate those who were already with us and persuade those who were on the fence to vote for battleground candidates who promote an inclusive society where immigrants are able to thrive and contribute fully to their communities.

BlueLabs has had the privilege of partnering with the Immigration Hub since 2020, providing data-driven recommendations and measuring the impact of programs in order to inform digital campaigns. Our work together started with an ad test last cycle, when we tested the Immigration Hub's real-world, immigration-focused ads against the Trump campaign's Radical Left ad, which criticized Biden for supporting amnesty for undocumented immigrations. We found that swing voters in battleground states moved away from Trump after watching both his ad and the Immigration Hub's ads, and that Biden's vision for immigration reform drove voter enthusiasm in Biden's favor, while also damaging Trump's support among crucial voting blocs: men and undecided voters.
Since then, our partnership with the Immigration Hub has grown. Ahead of the 2022 midterms, BlueLabs has worked with the Immigration Hub to build a suite of models and craft a universe of voters that we think are the most efficient and persuadable targets to vote for progressive, inclusive candidates in key battleground states in November. With a combination of these models, as well as our proprietary contactability scores to identify where those targets are most reachable, we've found over 2 million persuasion targets between Pennsylvania and Florida for the Immigration Hub's digital outreach campaign.
We have continued to support the Immigration Hub's work through ongoing ad testing to ensure that we're reaching the right people with the right messages, and we'll measure the Immigration Hub's effect on these voters through a campaign impact test toward the end of their program.
We know that immigration is an issue that will be at the top of voters' minds in November, and BlueLabs is eager to see the impact of this crucial work through our partnership with the Immigration Hub.